Payments missing for animal shelter in Clark County
By ELIZABETH BEILMAN | Posted: Thursday, July 16, 2015 7:45 am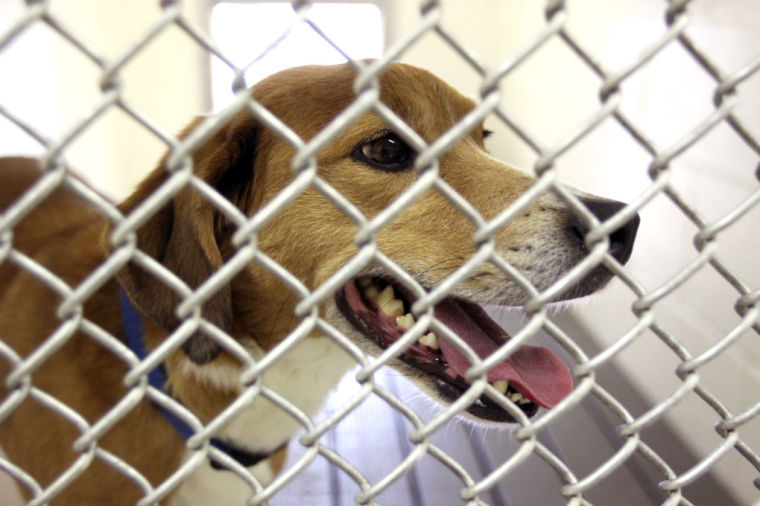 J.B. Ogle Animal Shelter
No one seems to know why an interlocal agreement to fund the J.B. Ogle Animal Shelter has lied dormant for more than a year.
CLARK COUNTY — An updated interlocal agreement among several Clark County municipalities to share costs for the J.B. Ogle Animal Shelter has sat dormant and mostly unsigned for more than a year.
Because of this inactivity, Jeffersonville and Clark County are the only entities that paid bills for the shelter last year.
Jeffersonville, which is responsible for operating the shelter and its budget, has meanwhile been fronting the costs largely without reimbursements. The Clark County Commissioners are the only local fiscal body that has signed the agreement.
"It's just not really fair that the citizens of Jeffersonville should have to pay for services rendered for the rest of the county," J.B. Ogle Animal Shelter Director Sarah Green said.
Green, who filled the director position last October, said she sent bills out a month ago for 2014 services to the remaining municipalities that have historically funded the shelter but have not yet signed the agreement. These entities are Clarksville, Sellersburg, Charlestown, Utica and Borden.
http://www.newsandtr...cc8e27964c.html
Edited by Quasar, 20 July 2015 - 02:11 PM.
Insert link to article